How to tell your story?
Produce an engaging piece of content following a few simple steps. Here is everything you need to know about creating a post on a Tell a Story platform.
Creating and publishing a STORY, a JOURNEY or a RECIPE and getting the most out of each type of content enriched by many playful features in our Editor is simple and fun! Just stick to our step-by-step instructions and upgrade your content by using our tips.
The Key Steps To Creating and Publishing Content
1. Select your audience
Choose where your story will be published. If you pick a Public map, your post will appear publicly and be available for everyone to browse and read it. If you would rather keep your content for yourself and your chosen group of friends, choose the 'My map' option.
2. Name your story
Come up with a catchy and remarkable Title. Choose the title style among the selection of enticing fonts to make it more inviting.
3. Introduce readers to the story
An introduction provides the first impression, so make sure it sounds appealing because it is also a preview that will appear on the Marketplace. If the introduction is attractive, your content will immediately make a connection with your readers.
4. Set the cover photo of the highest possible quality
Upload an eye-catching cover image and grab the attention of your target audience.
The image should be of landscape format and the preferred pixel resolution for the image is limited to 15MB.
5. Place your story on the map
Pin the place where your story takes place.
6. Enter the date when your story happend
If you are not quite sure about the specific date, choose the 'Once upon a time' option.
7. Start creating your content
Play with all the features available such as text, background, images, audio, video, quotes, and links.
Don't forget to give credit to the authors you refer to and please include any original source of context if applicable.
8. Publish
Publish and be proud of yourself. Congratulations, you successfully created and posted your content!
After your story is published, you can share it on all social networks and collect likes. If your story has won the hearts of many readers, precisely more than one hundred hearts, you are allowed to place your story on the Marketplace regardless of the subscription type.
How To Get the Most out of Each Type of Content
If you are creating a Journey,
don't forget to include all the stops on your trip. After writing a story about one destination, you also have an option to add another step and pin your next journey stops. In that way, you will recreate the whole journey and all the places you have visited one by one, so the readers will be able to follow your steps.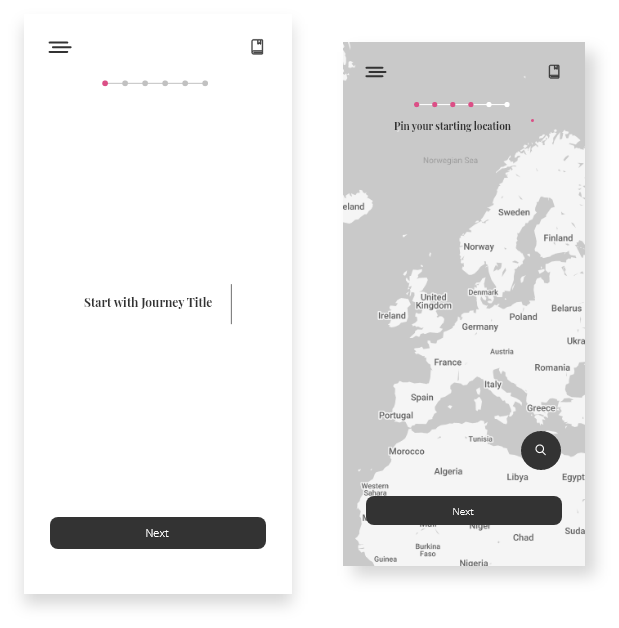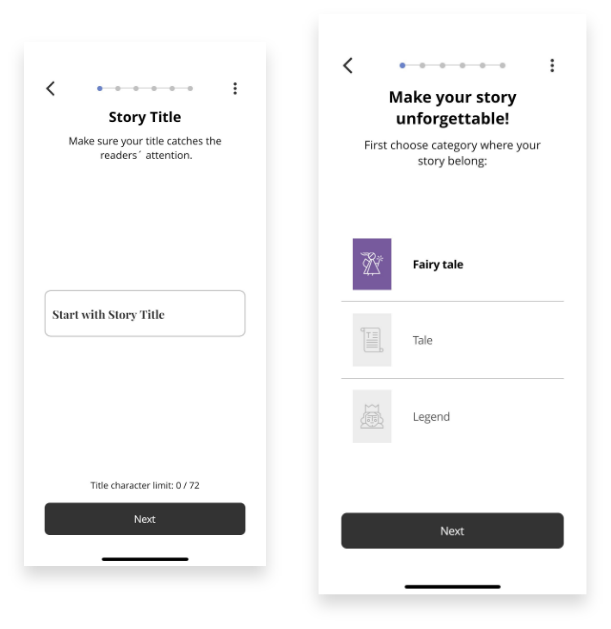 If you are creating a Story,
the first thing you should do before naming it and writing an introduction is to choose the right category. You can choose from options such as: 'Fairy tale', 'Tale' and 'Legend'. If your story involves fantastical and imaginary forces and creatures, 'Fairy tale' would be the right choice.
If you are creating a Recipe,
start with 'teaser' in the introduction where you will explain why this recipe is so important to you and to which region or person it connects you with. Tell more about the tradition and origin of the dish, when it is usually consumed, is it related to some special occasions and customs, and what feelings it evokes in you. This personalized introduction will make readers discover the uniqueness of this specialty of yours and be more interested in your recipe.
Afterwards, don't forget to use the 'Add ingredient list' option, where you will refer to the types and quantities of ingredients required for the preparation of the dish. Let your readers know exactly which ingredients to get before starting to prepare the meal. You can add as many lists with different Group Titles as you wish – e.g. Soup, Souce, Main Course, Salad, etc.
You are also given an option to describe your cooking method and add photos and videos to show the preparation of your dish in detail. Content consumers will get the whole picture if you give them instructions on how to chop, stir, mix, knead, bake, simmer, fry, etc.